DISCOVER our snowy
WONDERLAND
Here some activities in Lavangen to discover the very best of the Arctic
Aa Gård and Lavangen offers an outstanding base for the perfect activity holiday, no matter if you're looking for adventure or slower pace activities. There are numerous trails in the area for nordic skiing and snowshoeing, great mountains for ski touring, numerous waterfalls for ice climbing. And when the fjord or mountain lakes are frozen, try the very Norwegian tradition of ice fishing.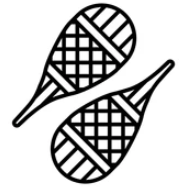 Snowshoeing is the perfect way to explore the tranquil beauty of the forests and mountains surrounding Aa-Gård. Suitable for all fitness levels, this is a fantastic way to experience winter in Norway.

In winter, we swap our hiking boots for skis to enjoy the snow-covered mountains. Lavangen is surrounded by exciting ski resorts, offering a wide range of slope for any ski levels, all rapidly accessible by car. 

Aa-Gård is located so far North, that we can see the Northern lights even when the activity is low, giving you high chances to encounter them. This magical experience is something you will remember for the rest of you life.

One of the most iconic ways people have worked with dogs to establish life in the Arctic Circle is dog sledding. Take part in one of the most unique things to do, and what will be the highlights of your Winter holidays.

Boasting a landscape that has been carved by ice, Norway is logically one of the best places you could venture out to for an epic ice climbing expedition. The numerous frozen waterfalls in Lavangen is an ice climber dream.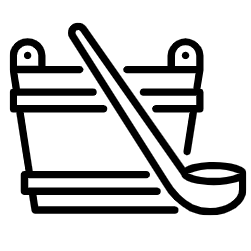 They're part of a deep tradition in Scandinavia, reap health benefits and, more simply, are wonderfully relaxing. Perfect both in summer, after a dip in the fjord, and in winter after a roll in the snow or ice swimming.

Fishing is a major part of Norwegian life, the main source of the country's economy and food for hundreds of years. In Winter, you have so many chances to catch a trout up in a mountain lake, or a coalfish or a cod in the fjord.