Snowshoeing around Lavangen
EXPLORE the stillness
of the ARCTIC
Snowshoeing is the perfect way to explore the tranquil beauty of the forests and mountains surrounding Aa-Gård. Suitable for all fitness levels, this is a fantastic way to experience winter in Norway.
With various routes and options available in the area, unforgettable memories are guaranteed for everyone of all skills and abilities. Starting right from your cottage at Aa-Gård!​
DISCOVER our trails
around AA-GÅRD
When winter falls in northern Norway, a blanket of snow covers everything in a pristine white layer. The beauty of Lavangen's fjord is magnified within this peaceful tranquillity, the blues of the fjord glitter brighter, and the colourful Northern Lights in the sky shine stronger. 
Aa Gård is grooming tracks in front of the cottages. Just open the front door, strap on a pair of snow shoes, and dive straight into this Norwegian winter wonderland.
The equipment can be rented locally.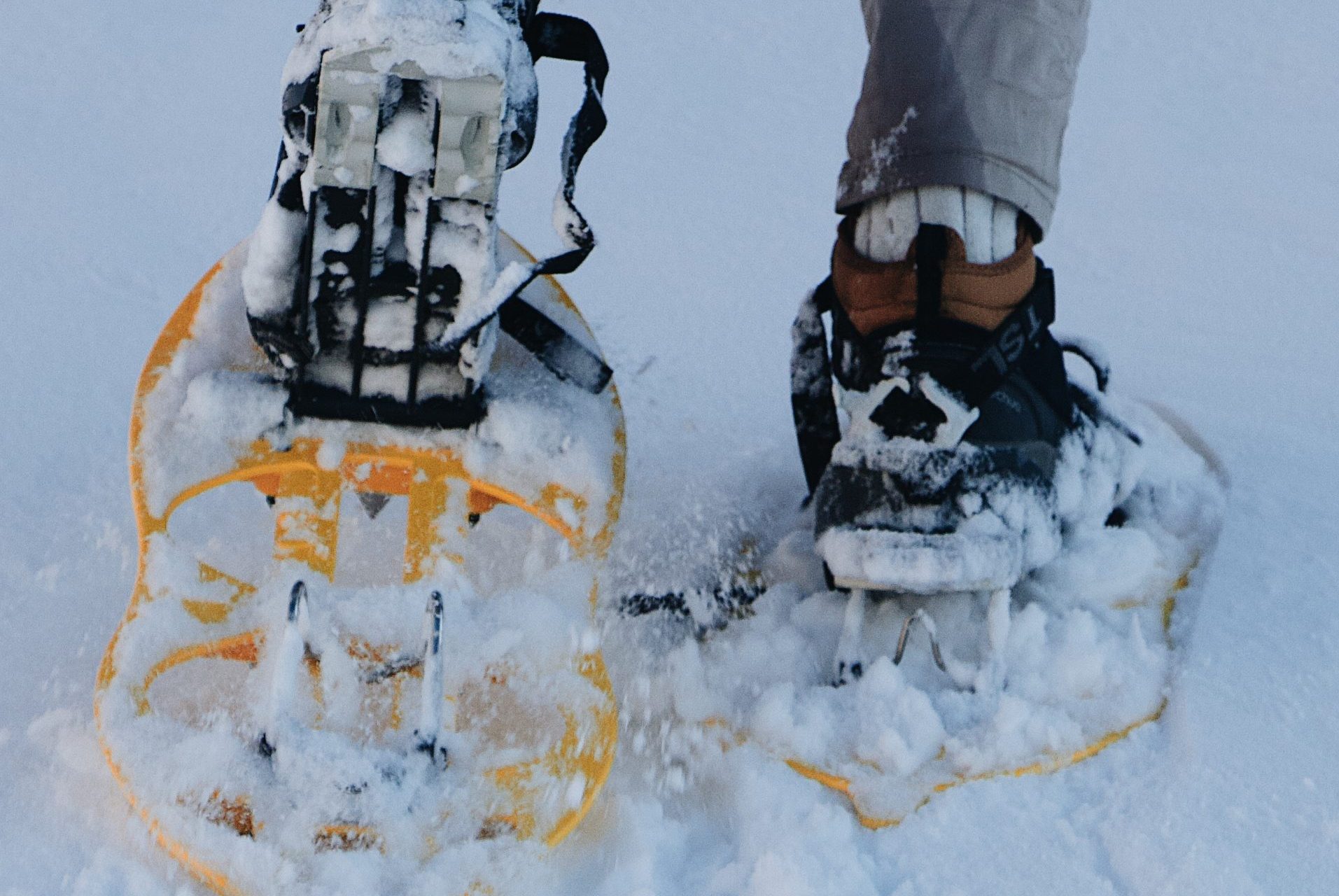 Unsurprisingly, the one thing you need to go snowshoe hiking is a pair of snowshoes.
Traditional snow shoes were made by binding tree branches together like a kind of tennis racquet. Now though, snow shoes are made of lightweight aluminium. All you need is a good sturdy set of walking boots.
With so many choices, at Aa-Gård, we are happy to help you design a tailored route based on your interests, fitness level, sporting ability and so on, ranging between 1 and 4 hours.
Whether you want some exercise, a serious trek, or simply some time in the snow, we are on hand for you to make your snowshoe hiking in Norway an unforgettable experience.