Alpine skiing slopes around Aa-Gård
Here, 220 km north of the Arctic Circle, thanks all the high altitude mountains and ice caps, the alpine skiing season can starts if the snow conditions are good, as early as November until June.
On this page, you will find a few of the closest ski-resort easily reachable from our cabins for an alpine skiing experence. FYI, all alpine skiing slops are illuminated to safely enjoy the discipline during the dark hours.
Narvikfjellet is a skiing venue for everyone. Here there is a conveyor belt, gentle slopes with fun elements, areas for sledging, and a safe environment for development, play on skis and learning. We have several technically demanding slopes for experienced alpine skiers, which offer a good dose of adrenalin.
Price from 370,- NOK for a Day Pass Adult. For more info:
+47 90540088
post@narvikfjellet.no
Narvik Ski Station is only an 1h drive away (60km) from your cottage at Aa Gård.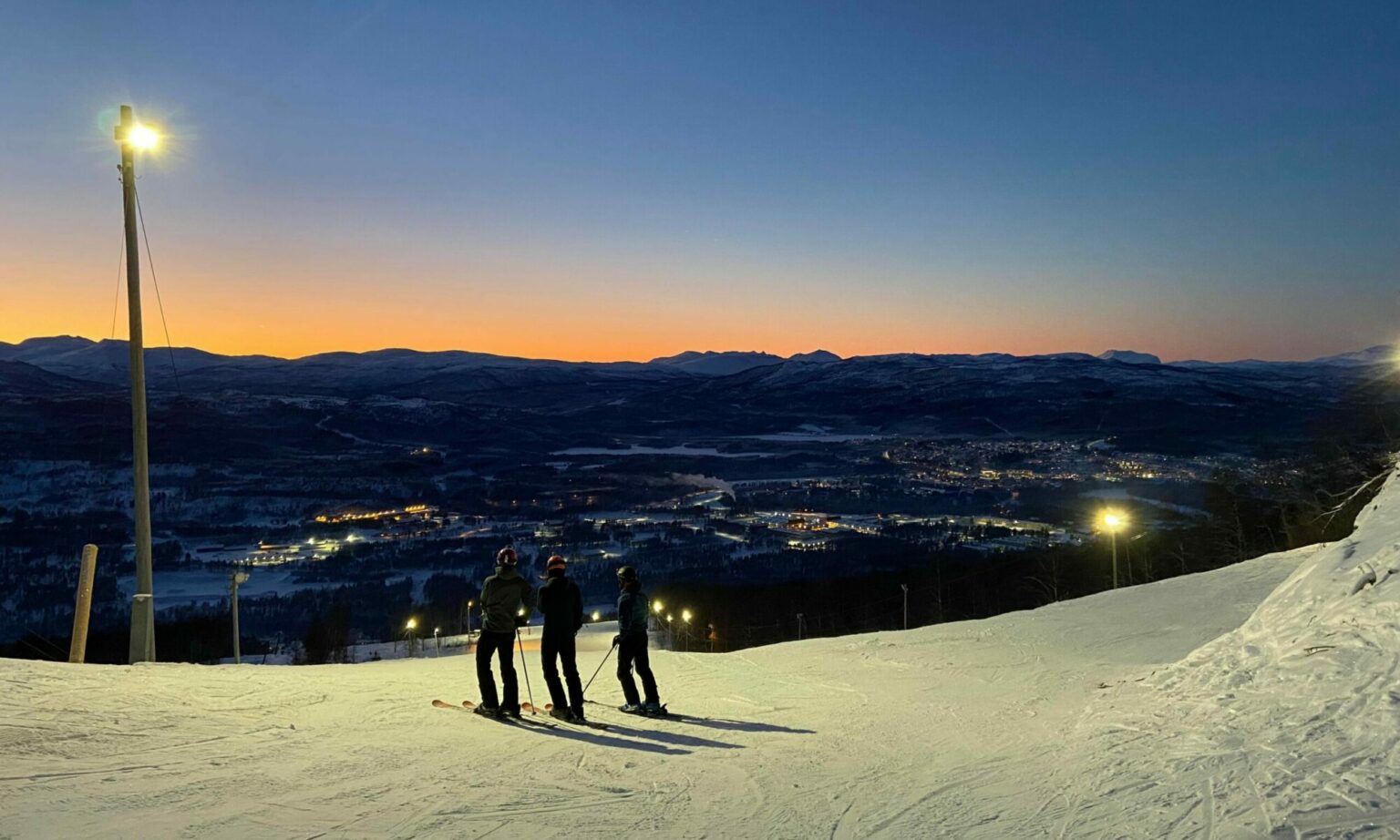 The Steilia Alpinsenter has a few slopes, close by Setermoen. Check their website or Facebook page for all the updates on the snow conditions.
Steilia Alpinsenter is only 50 min drive away (50km) from Aa Gård.

Click here to know the directions.
In Målselv Fjellandsby you will find beautiful slopes for the whole family – both for beginners and experienced skiers. Målselv Fjellandsby has a total of 13 km of slopes, including 14 separate runs. 
Right in the center of Fjellandsbyen is a children with an easy but fun slope. The experienced skier can reach the top of the mountain by using Rognmoskråningen (1.4 km) or drive up to the city center. The top is where you will find the ski / snowboard park with large jumps, rail and boxes to provide challenges for young and old. 
Malselv Fjellandsby is 1h40 drive away (100 km) from Aa-Gård.
Have a look at their website and Facebook page, for more information and click here on know the directions.